A powerful sticker for almost all soft materials
Easier to use and more widely used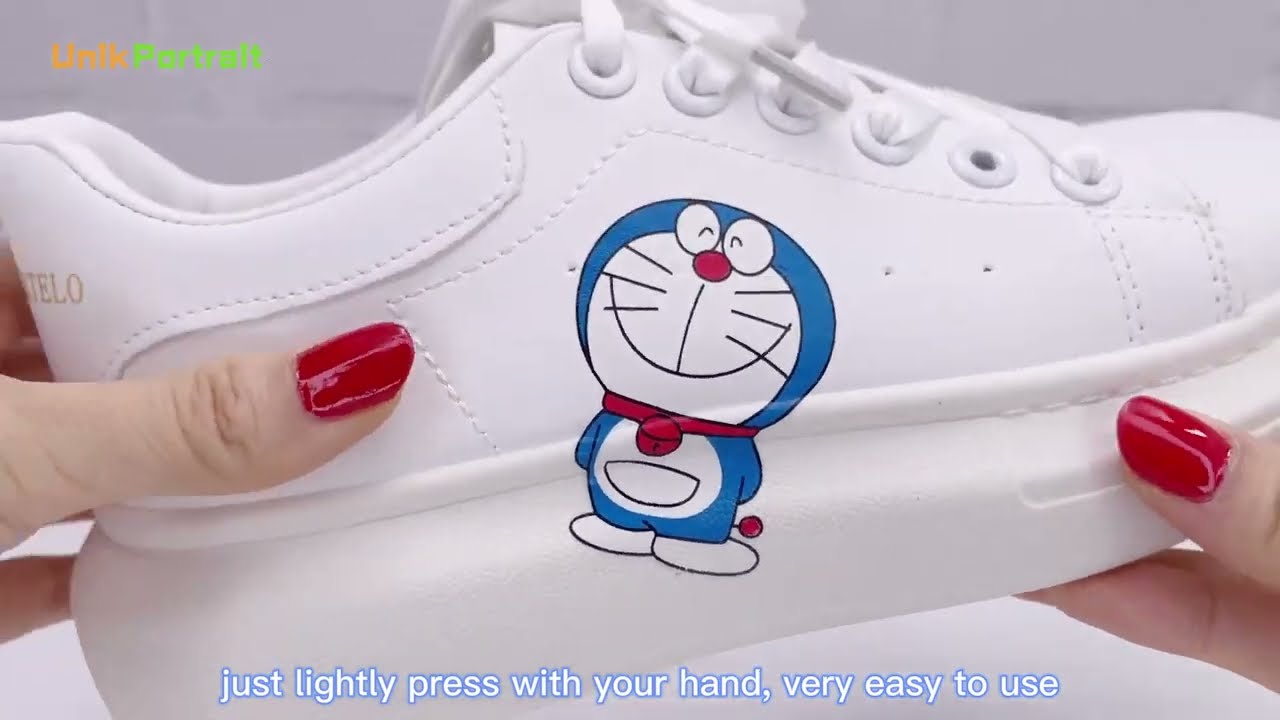 It can be used as a personalized sticker to decorate your shoes, hats, backpacks, clothes, etc.
It can also be used as a label on some soft surfaces, such as craft paper bags, baseball gloves, cosmetic bags, etc.
Available on almost all soft materials
Including fabric, leather, PU, ​​rubber, silicone, plastic, paper, etc.











Frequently Asked Questions
1. What is the minimum printable font size?
The minimum font that can be printed on our magic transfer stickers is 2 mm in height.
2. What is the backing paper? How to choose?
The backing paper is the size of the sticker we can provide.
We provide three sizes of backing paper, namely A4 (7"x10.5"), A5 (7"x5") and A6 (3.5"x5").
You can place multiple of the same pattern on one backing paper, or multiple different patterns.
You can choose a slightly larger backing paper according to the size you want to print.
For example, if the size of the pattern you want to print is 4"x4", then you can choose A5 or A4 backing paper.
If you still don't understand how to choose the right backing paper, please email us to support@unikportrait.com and our support team will help you.
3. Can I put different designs on the same backing paper?
Yes, you can put different designs on the same backing paper.
4. If I place multiple designs on a backing paper, will they be cut into individual stickers?
No, they will come in a fixed size (A4, A5 or A6) and you will need to cut them into individual stickers yourself using scissors.
5. Can I apply them on t-shirts? Are they washable?
Yes, our magic transfer stickers can work great on t-shirts, but they are not permanent.
There is no problem if washed occasionally, but if washed frequently they will fall off.
6. How long can they last?
It depends.
- If used on products that do not require washing, such as backpacks, baseball gloves, craft paper bags, cosmetic bags, etc., then they can last for more than 12 months;
- If used on products that require occasional washing, such as hats, shoes, and canvas bags, they usually last 4-8 months.
- If used on products that require frequent washing, such as T-shirts, they may only last a few weeks.
7. What file formats do I need to provide?
Ideal file formats: AI, PDF, EPS, SVG
Other acceptable file formats: JPG, JPEG, PNG, but image resolution must be at least 150 dpi.
If you don't have vector files or HD images, you can click here to buy our Redraw Service.
8. May I get a proof prior to printing?
Yes, the digital proof will be sent to you via email within 24 hours (except holidays) after placing the order.
If you do not receive it, please check your spam folder, or email us to support@unikportrait.com